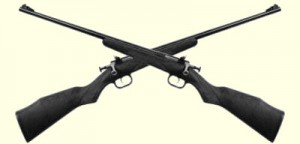 Real Pens for Real Men, made with real .308 rifle shells by ex-servicemen. Engravable and tough, our bullet pens make a unique gift for men (and special ladies too) that will be cherished for years to come. Ideal for military men, outdoorsmen, hunters, shooters, anglers, golfers, or any man at all really….
Our basic bullet pen (and the most popular) is "The Digger" made from two brass .308 rifle shell casings.

"The Digger"
Oz Bullet Pens 'Elite Range' combines a single .308 brass rifle shell casing with a range of unusual materials such as deer antler, camouflage (jungle, desert, or urban), and a beautiful range of timbers. These are also great mens gifts.
Personalize your bullet pen by engraving a name, or choose from a range of nibs (gold, silver or copper) and clips such as rifle clips, fishing clips, and cross clips. Just see our pen range for prices and drop us an email or call us to place your order.
Maintenance tips for your pen can be found here.
Wholesale and Fundraising information can be found here.
How to Order   Just email or call us with your order and we will email you back an invoice with payment details
International Orders Sorry, credit card payment is not available, but PayPal is available via email.
Import duties, taxes and charges are not included in our pricelist. These charges are the purchasers responsibility. So check with your country's customs office what these extra costs will be before buying. These charges are normally payable when you pick up the item. Do not confuse these charges for extra shipping costs
GIVING BACK
Although we are primarily a business, in keeping with the time honoured military tradition of helping your mates, a portion of all profits go to groups who help veterans worldwide, such as: Soldier On, and Legacy in Australia.
If you want a veterans charity from your country added to our giving list please let us know.
Thanks for your support, Andrew and Carol.